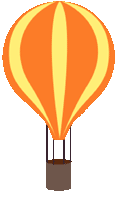 The Green Mountain Lions Camp 2023
Our summer program offers a unique camp experience for Deaf & Hard of Hearing teens and youth. Hearing children with deaf parents and/or siblings are also welcome!
WE'RE BACK!!! The Green Mountain Lions Camp is moving back to Covenant Hills in Cabot, VT and we are so excited! We also have a new director this year - Anna Jackson! Our Camp has brought together Deaf and Hard of Hearing children and teens from all over New England and beyond for over 30 years! There are hiking trails, fields to play on, and a barn for indoor activities. Memories are made and forever friendships are formed all in an environment of total communication access. The primary language used at camp is American Sign Language (ASL) and we guide and encourage new signers to practice and use ASL to foster an environment of access and inclusion.
Do you want to be a part of our camp this summer?!
Our 13+ (until graduation) session runs from Sun. July 9 - Sun. July 16, 2023 (one week, but the extra day allows campers to attend the Lions Twin State Soccer games)
Our 8-12 year old* session runs from Sun. July 16 - Sat. July 22, 2023 (one week).
* There can be flexibility with camper ages and the session they attend with Director/Coordinator permission.
** Registration for each session is the first day (Sunday) from Noon - 1pm followed by a lunch prepared for us by members of the Lions Club. Parents and families are welcome and encouraged to stay through lunch!
*** Camp ends on the last day of the session at NOON. It is extremely important that arrangements are made to pick up your child/children by that time. A fee may be charged for late pick-ups.
On registration days we will review camp registration forms, answer questions, and give you an opportunity to see our facilities and meet our staff. Members of the District 45 Vermont Lions Club always provide lunch for us on that day! Families are welcome and encouraged to stay for the duration of lunch and getting settled in the cabins!
Daily Activities
Campers in each session participate in a number of activities. Weather permitting, there will be water and swimming activities every day and a camp fire each night. Other daily activities include Learn-ing Opportunities, sports and games, arts & crafts, team building and occasional special events and field trips (see below). We encourage campers to teach others, be leaders, and develop pride in themselves; they are offered opportunities to do so throughout their time at camp.
Special Events & Field Trips
Each session includes special events and field trips appropriate for the ages and interests of our campers. In the past we have participated in horseback riding, waterpark at Jay Peak, hiking at a local state park, and a visit to Montshire Museum!
​
Please keep in mind that our adventures are different year to year. Our beautiful location at Covenant Hills also has hiking trails, fields to play on, and a barn for indoor activities.